Information box
The main purpose of this site is to extend the intraoperative monitoring to include the neurophysiologic parameters with intraoperative navigation guided with Skyra 3 tesla MRI and other radiologic facilities to merge the morphologic and histochemical data in concordance with the functional data.


CNS Clinic
Located in Jordan Amman near Al-Shmaisani hospital, where all ambulatory activity is going on.
Contact: Tel: +96265677695, +96265677694.



Skyra running
A magnetom Skyra 3 tesla MRI with all clinical applications started to run in our hospital in 28-October-2013.


Shmaisani hospital
The hospital where the project is located and running diagnostic and surgical activity.



Starting from July-2007 all the surgical activities of Prof. Munir Elias will be guided under the electrophysiologic control of ISIS- IOM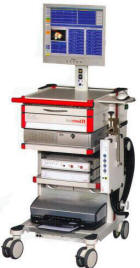 ISIS-IOM Inomed Highline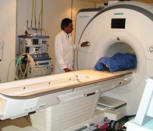 Starting from 28-November-2013 Skyra with all clinical applications in the run.